Sponsorship
Swiss and Liechtenstein STEP Federation Alpine Conference 3-4 May 2023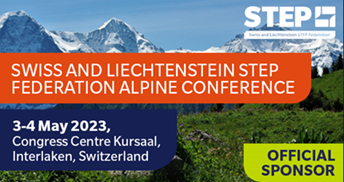 ThatcherMacKenzie will be a sponsor of the Swiss and Liechtenstein STEP Federation Alpine Conference 3-4 May 2023, Congress Centre Kursaal Interlaken
STEP 30th anniversary
ThatcherMacKenzie will be a sponsor of the STEP 30th anniversary river boat party (June 29th)
Elisha Whittington
We are delighted to be sponsoring one of Britains most exciting and impressive young jockeys. We asked Elisha to tell us something about her meteoric rise through the ranks of newcomer jockeys.
Having rescued a pony as a teenager and also from a non racing or equestrian background, I taught myself how to ride and how to handle horses which soon became a huge interest.
My passion was always sport, during college I played rugby and went on to pass my level 3 sports diploma, but my heart was always set on horse racing from watching it on television combined with my interest in horses I decided to researched this passion and then attended The British Racing school and graduated 2015.
I started my career as a exercise rider at Manor House stables at the former football player Michael Owens yard. In 2017 I had my first ride as a jockey at haydock on a horse called 'Chosen Character' trained by Tom Dascombe. My first winner was at Wolverhampton on a horse called 'Barnaby brook'. The same day I won the Godolphin recognition award, which is an awards ceremony that celebrates the hard work and dedication of stud and stable staff who are vital to the racing industry and the care they provide to the horses they look after. Due to winning this I won a once in a lifetime trip to Dubai. Where I experienced seeing how the horses were trained at Saeed bin suroor stable and meeting top British trainer Charlie Appleby.
My biggest win was at Chester on a horse called 'Dragons Tail' trained by Tom Dascombe. 'Silverturnstogold' is one of many favourite moments of mine trained by Tony Carroll. Winning 5 races with him and 4 wins were consecutive. One of my many highlights of the racing calendar is being able to ride in jersey where I have enjoyed success notably 'Rubeus' owened by Lindsay and Dominic Thatcher and trained by multiple champion trainer Alyson Malzard.
To date I have ridden 40 career winners, I'm a highly motivated individual that enjoys fitness and focusing on my career.