We provide an essential HR role for employers who simply do not have the resources to have a HR department or an invaluable backup to those organisations that do.
Speak to us for a fixed fee HR retainer quote.
Training
We offer in house training in relation to Employment Law and Practice in an easy to understand format. We can also provide outplacement services where needed.
Changing
Employment law is forever changing due to the vast amount of cases that proceed through the Tribunals both in the Channel Islands and the UK. It is essential to be up to date but also confident in the issues that need to be handled.
It is essential to be up to date but also confident in the issues that need to be handled.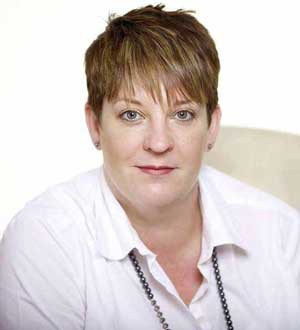 Lindsay Edwards-Thatcher
Our Employment Law specialist, Lindsay Edwards-Thatcher is an English solicitor who qualified in 1999. Since 2002 she has worked in private practice in Jersey and for over five years has provided specialist contentious and non contentious employment advice to various institutions in Jersey.
Lindsay successfully represented a client in the first Employment tribunal in Jersey and has frequently represented employers in tribunal over the years.
To compliment her contentious experience Lindsay is an ADR accredited mediator.
Follow Lindsay on Twitter @EdwardsThatcher
Client testimonials
"Lindsay has provided the management team in house employment law training and her direct but friendly approach really brought the topics covered home to the participants. Lindsay always provides straight to the point, no nonsense advice on any employment law and her lunchtime seminars on specific employment law aspects are clear, concise and interactive. It's always a pleasure working with Lindsay, she delivers exactly what is required"

Kim
"Lindsay's services have been invaluable to me over the last 7 years. She provides clear, practical, easy to understand advice. She is always easy to get hold of and has been a huge support. She is also very reasonably priced. I would not hesitate to recommend her to other businesses"

Joy
"TM have supported our company for several years. The support, advice and availability at any time give myself and the board comfort that we have the wellbeing of our staff and protection of the company first and foremost, a huge asset to our business. In addition with training, seminars and bulletins we are provided with up to date law changes in advance of them being introduced to allow our business to adapt as required"

Mark
"Lunch time sessions – I find these a great benefit, appreciating the on point concise delivery within an intimate setting where there is also the benefit of hearing the views of others and the events that crop up in their offices. Handbook and related documents – Very fast service which did not present itself as an opportunity to pick holes in everything and turn it into a larger exercise! Compromises – Lindsay made herself available quickly, as required. Clear, concise and documents were not challenged. Discrimination training to company – Lindsay held the audience and importance of messages seems to have been received"

Megan
"Since October 2013, this company has been guided through the ever changing maze of Jersey Employment Laws by T M Legal and specifically Lindsay Edwards-Thatcher. Lindsay has kept us up-to-date with the requirements on our Statement of Employment Terms, Staff Handbook, HR procedures and how to deal with all staff on a daily basis. Her seminars are vital to keep us up to date, for the changes in the Jersey Employment Law, to ensure that we comply as a modern growing business"

Nick
"Lindsay has been providing regular updates as the new Discrimination Laws in Jersey have been introduced. She has also periodically submitted updates and developing case law via e mail to those who attend her seminars. I can confirm that Lindsay's lectures/seminars are extremely informative and provide up to date and sound advice on current issues relating to Employment and Discrimination Law in Jersey. The seminars are given in a relaxed and informal arena which allows those attending to provide their own input and to ask questions and raise issues. Lindsay's advices and responses to any such issues are practically and commercially based and are direct and to the point. Lindsay's seminars would be extremely useful for employers owning their own business and employing a workforce, human resource managers and to lawyers or others seeking to update themselves in areas of Employment and Discrimination Law"

Stephen
Corporate Wellness
Healthy workers will increase your Employment engagement and reduce absenteeism. In turn this will help you deal with any potential disability discrimination. From drug/alcohol use through to depression/ stress in the workplace or mental ill health it is essential that you as the Employer have a wellness program to deal with such circumstances.

Contact us to discuss your requirements.